If you want to refer your friends and receive the cat, you will have to press the social button on the top right in your home menu.
After opening the social menu, you will be presented with this interface. Press the invite friends button and follow the steps.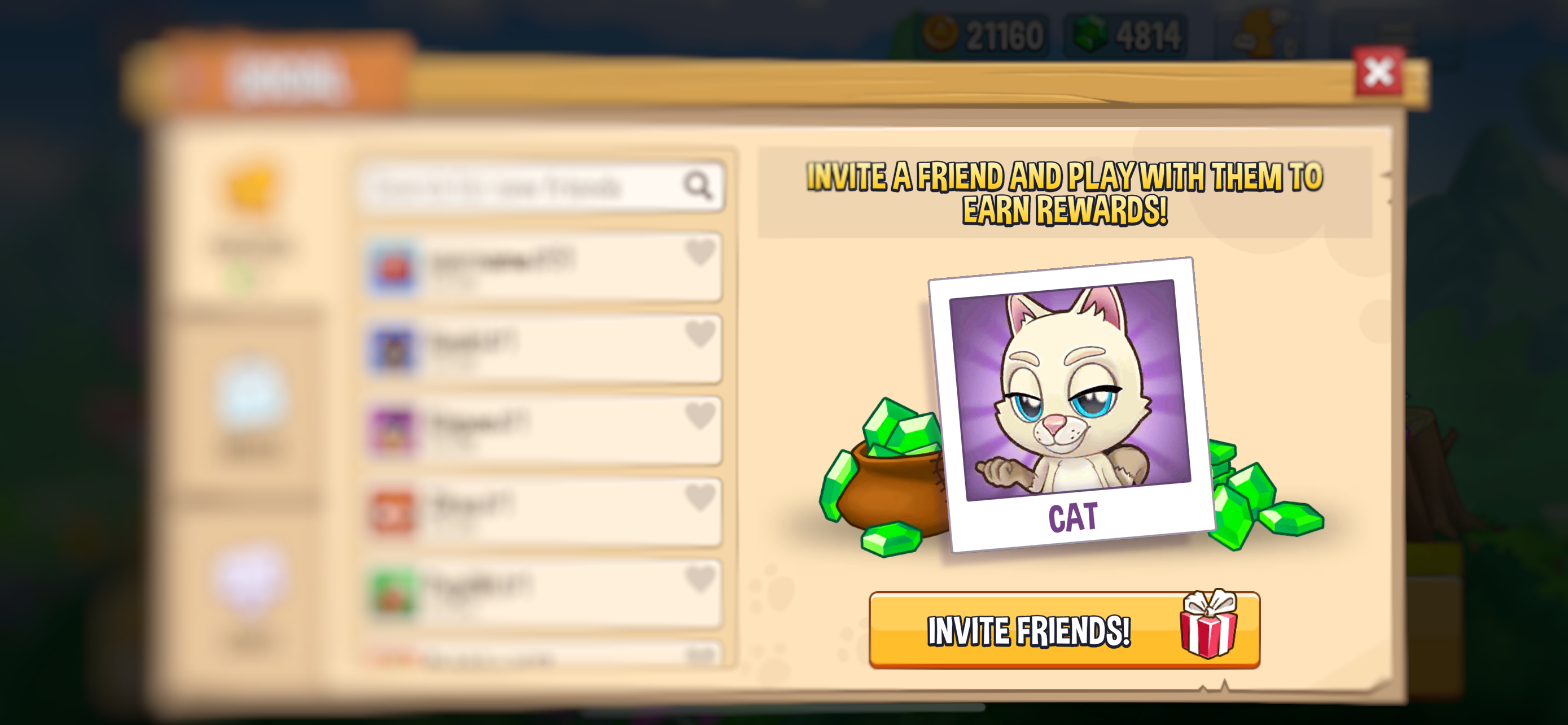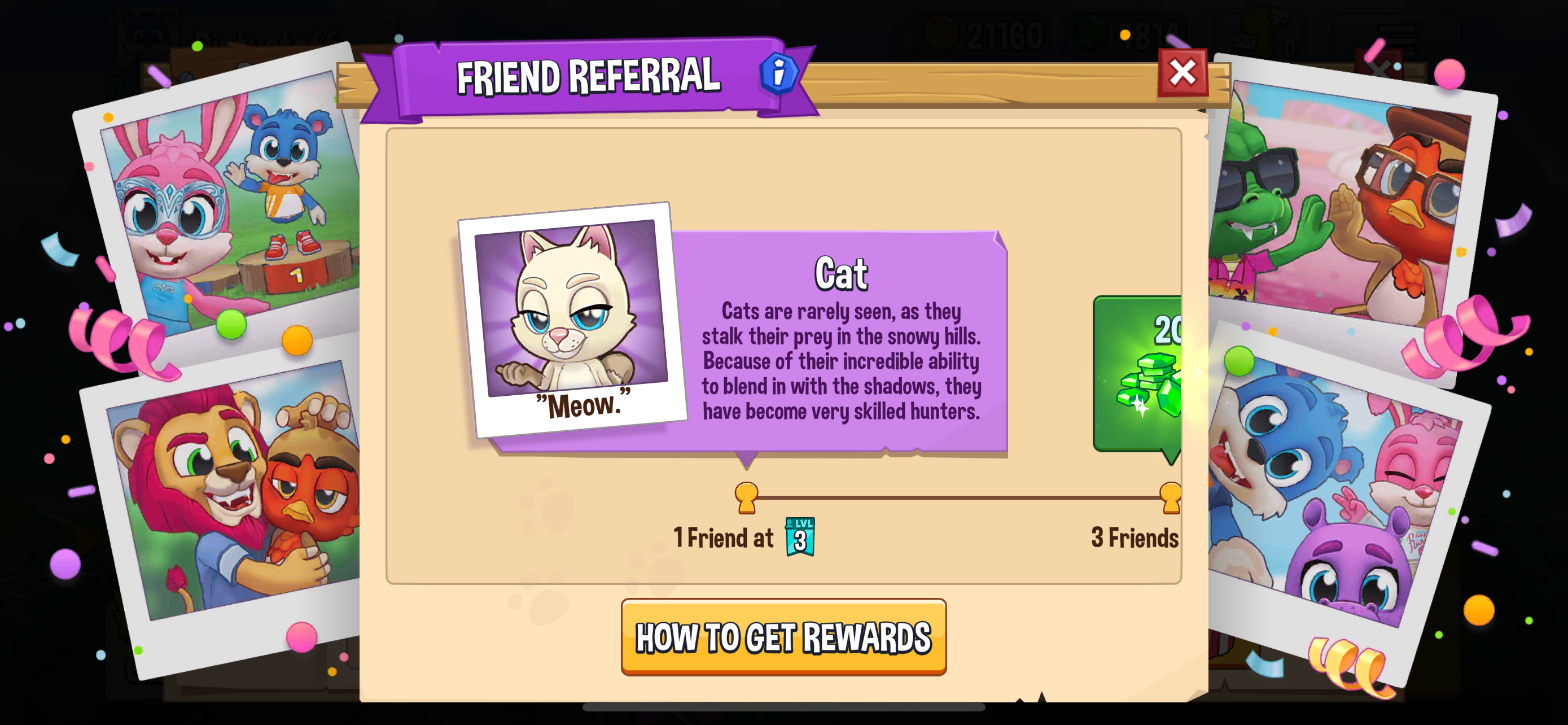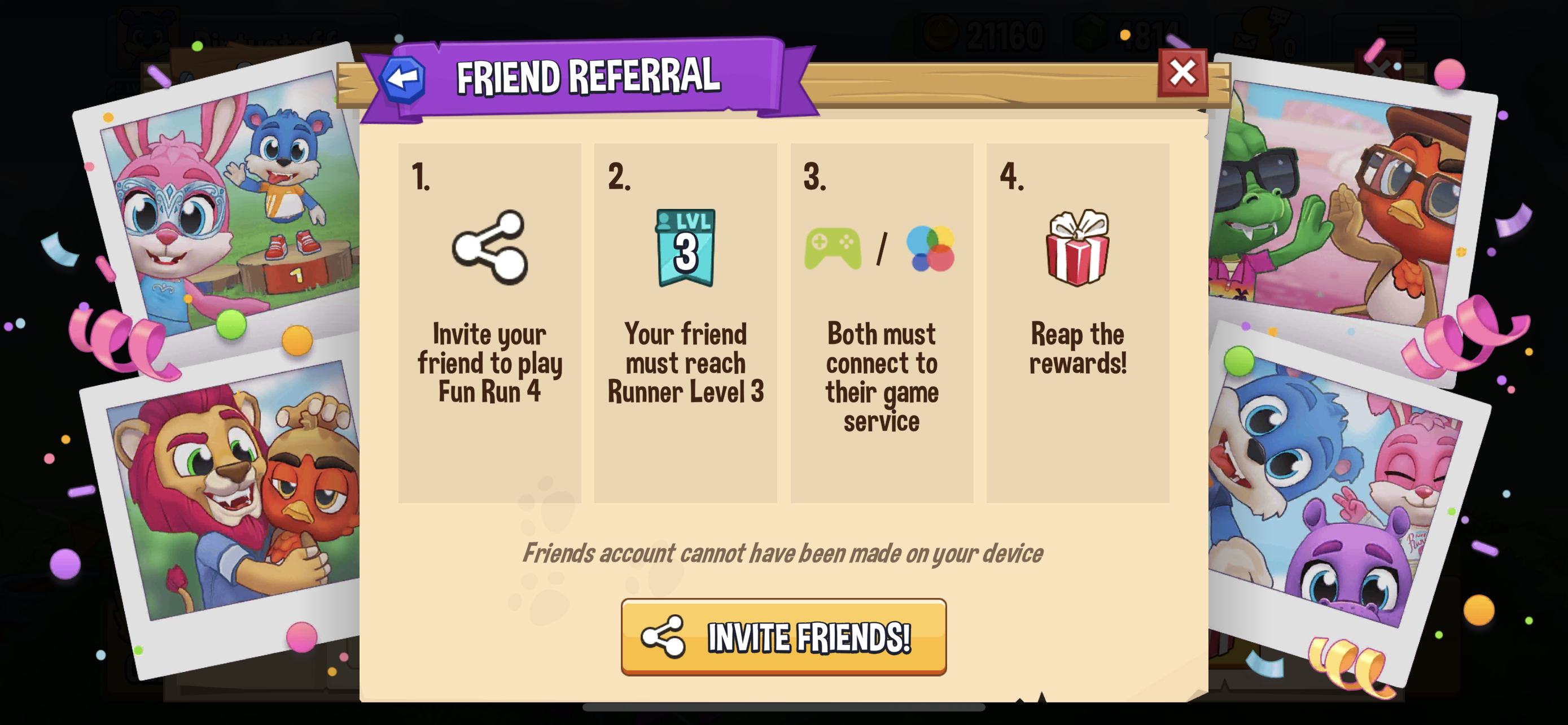 An additional step for iOS devices:
After accepting the Terms and Conditions, you will be presented with the following pop-up: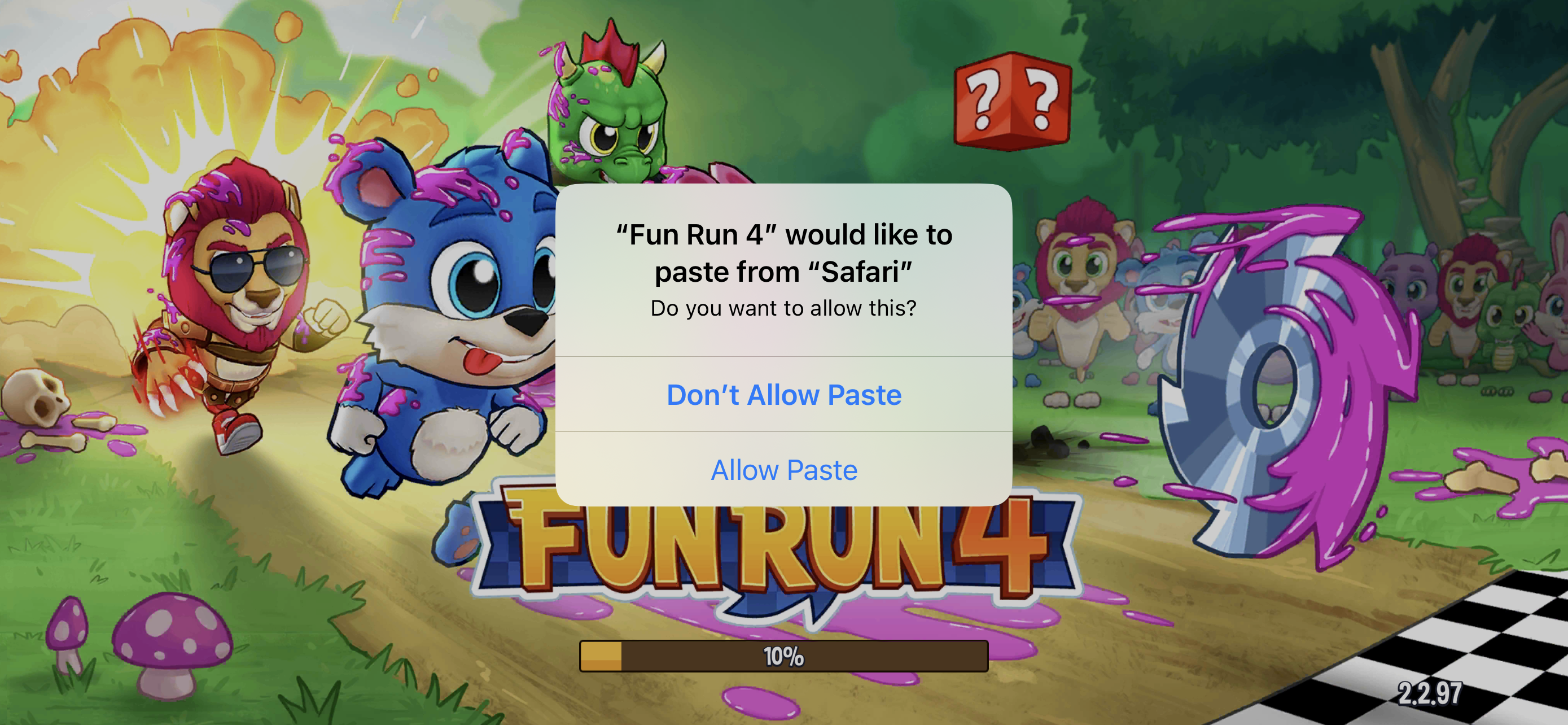 In the "Fun Run 4 would like to paste from Safari" pop-up, please click the "Allow Paste" button, and your referral will register immediately. This is for the game to know who invited you.