To recover your old account first finish the tutorial on your new account. Then make sure your new account is connected to Google Play services. You can do so by going to the Settings menu.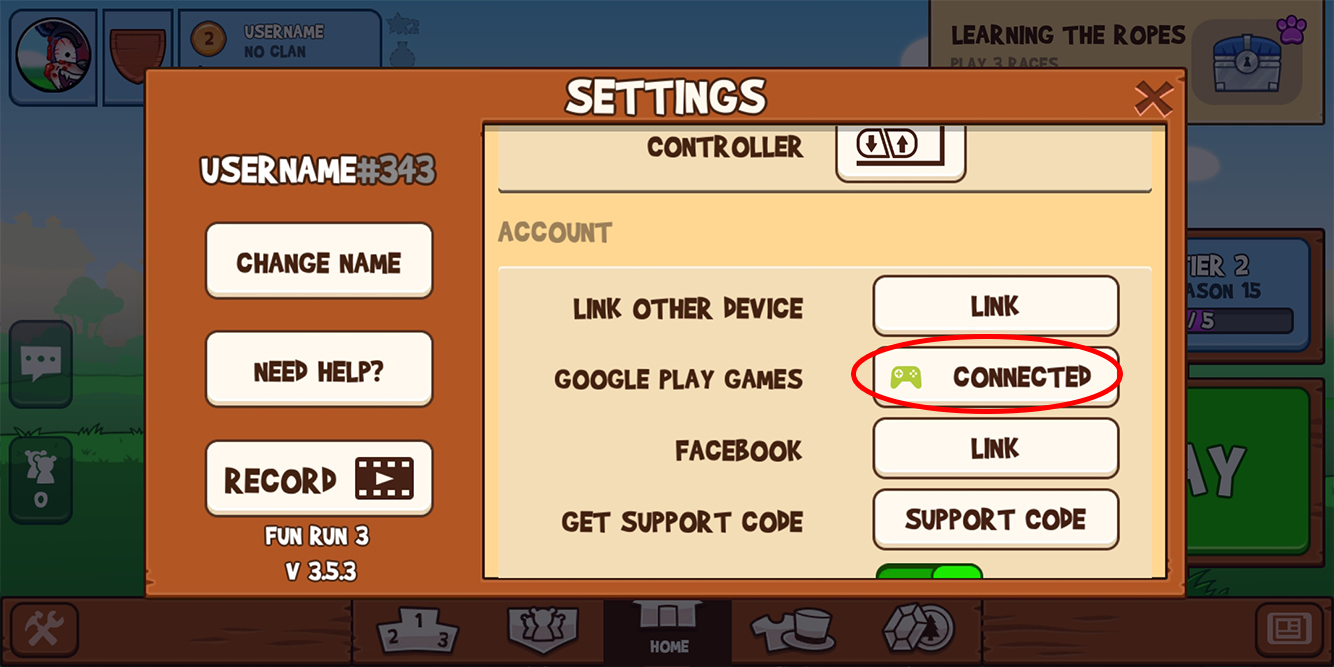 Then scroll down until you find the Support Code and copy it.
Finally, submit a request and fill in the required information which includes:
Username of the old account
Order ID from a receipt (if any purchases were made)
Detailed information about the old account
Click here to submit a request.
We will then contact you as soon as possible.
If you provide an order ID or sufficient information we will then connect your Google Play-ID to your old account. We will send you a confirmation and then you may log back in! If it doesn't work immediately after confirmation, you can try to re-login to your Google Play on your device, and re-install the app before trying again. That should solve this issue and you should be able to login to your old account!