We do not advise trading gifts in Fun Run 2, especially with people you don't know. If you choose to do this anyway it's at your own risk and we can't help you if you don't get the gift you were promised.
In the post-lobby after a race you can report a player for "Scamming". Select the

icon to bring up the options: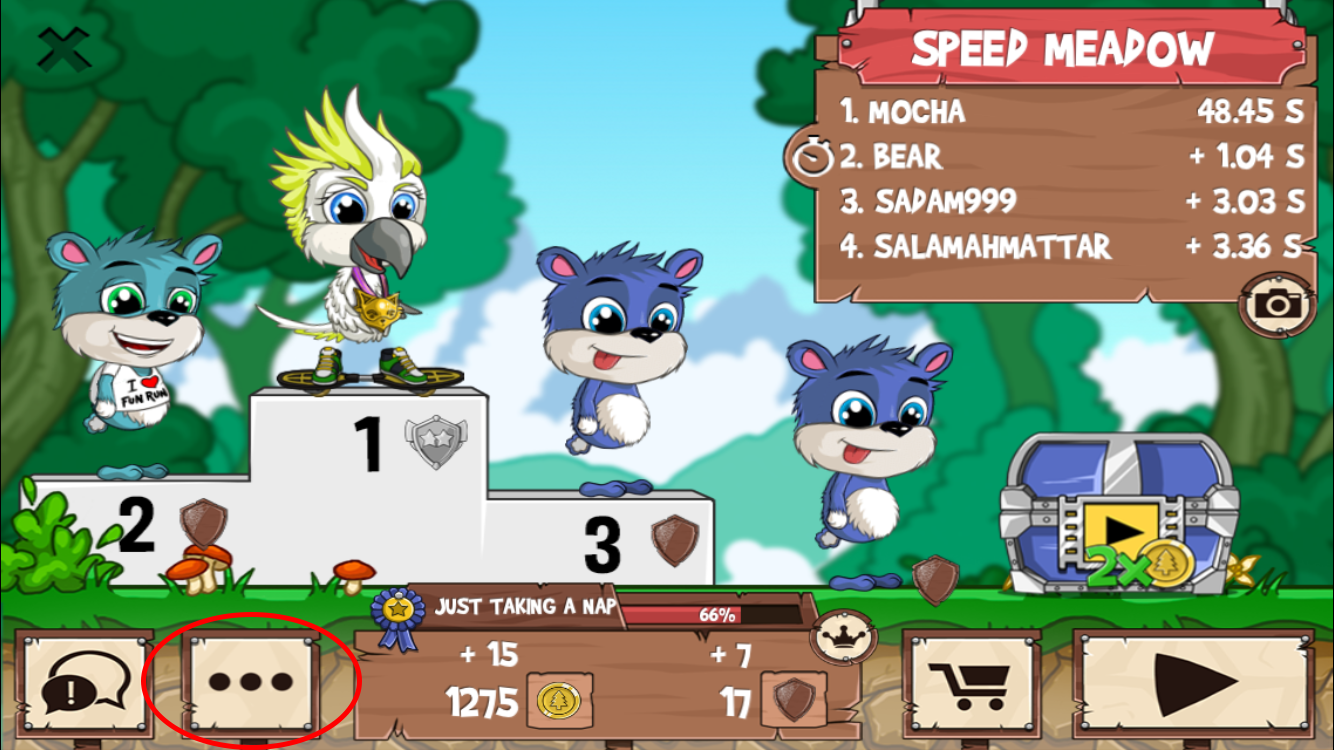 Then tap the

icon next to the player you want to report. This will bring up the Report Player screen: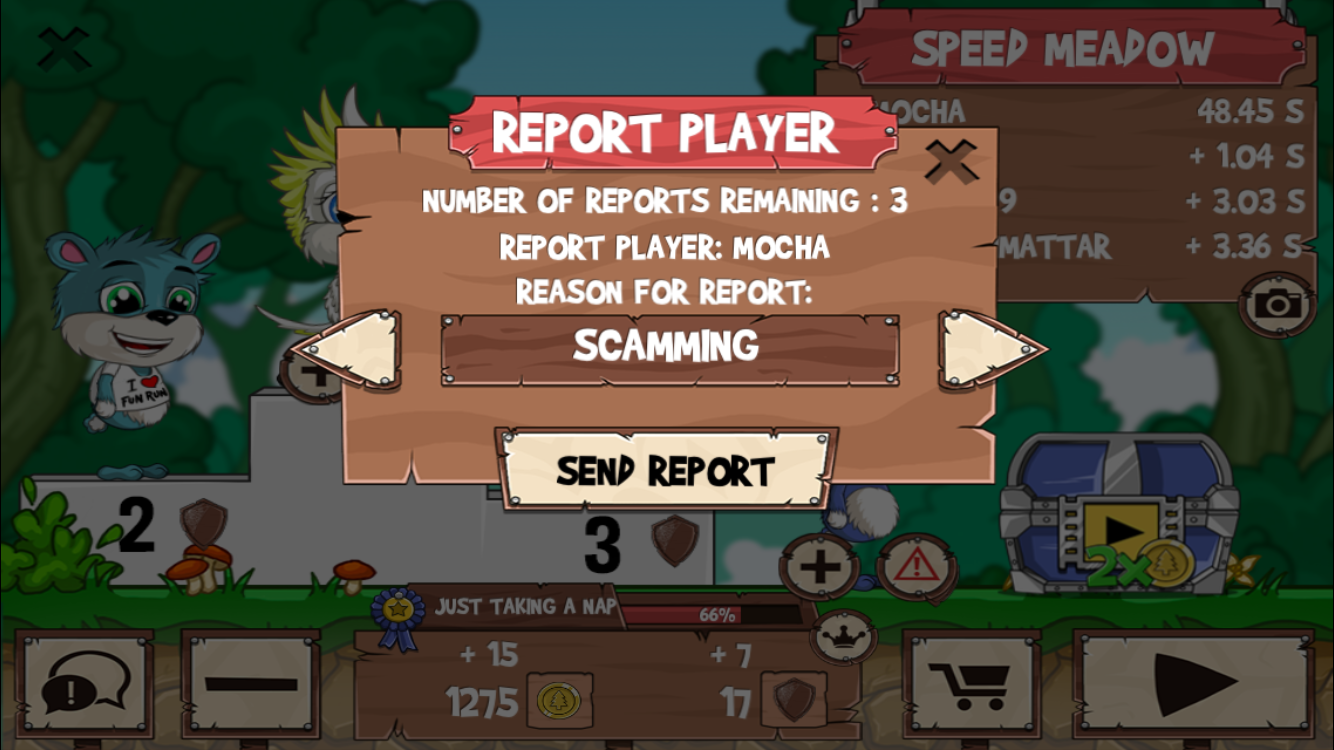 Use the arrows to find the "Scamming" option and send the report. If a player gets many reports we'll investigate the account. To prevent people from abusing the system you can only send 3 reports in one week.