A clan is either open or invite only. It is possible for a clan leader to change a clan to open or invite only in the newly added clan settings. To open the clan settings, enter the clan homepage and press the cogwheel-icon button (remember you must be the clan leader).

Invite Only
In order to join this clan, you will need an invite from an existing member of this clan (Recruiter, Officer or Leader). It is not possible to join an invite only clan without invitation.

Open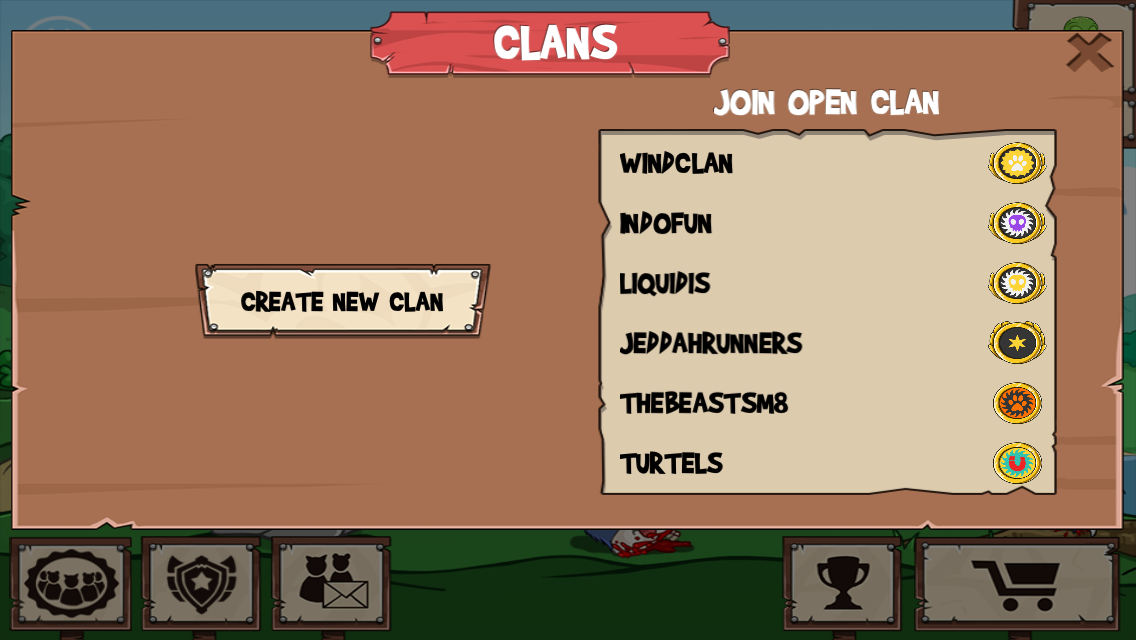 An open clan can also have a league requirement to join. This is optional and can be changed in the clan settings menu if you are the clan leader. This means that a clan can be found by other players and join without invitation if they have the league required to join. If a player is demoted from a league, the player will not automatically leave a clan with a higher league requirement. The league requirement is only an entry barrier for new members when they try to join the clan.