According to our Terms of Service:
You shall not have more than one Account at any given time, sell or give away your Account, create an Account using a false identity or information, or on behalf of someone other than yourself.
Your account can only be linked to one Game Center ID if you play on an Apple device or a Google Play ID if you play on an Android device. Attempting to log in to another account may result in the loss of your original one. We recommend that you connect your account to Game Center/Google Play to prevent any loss of game progress.
When deleting and reinstalling the game, the game will recognize your Game Center/Google Play ID and log you in to your Fun Run 3 account. If your account is not connected the game may not be able to log you in. This may also happen if you attempt to log into a different account.
Example:
If you log off account A and log in to account B, you may not be able to access account A again if it is connected to your Game Center/Google Play ID.
However, you may link two devices to the same account. To do so, please follow the "Link devices" instructions in the Settings menu.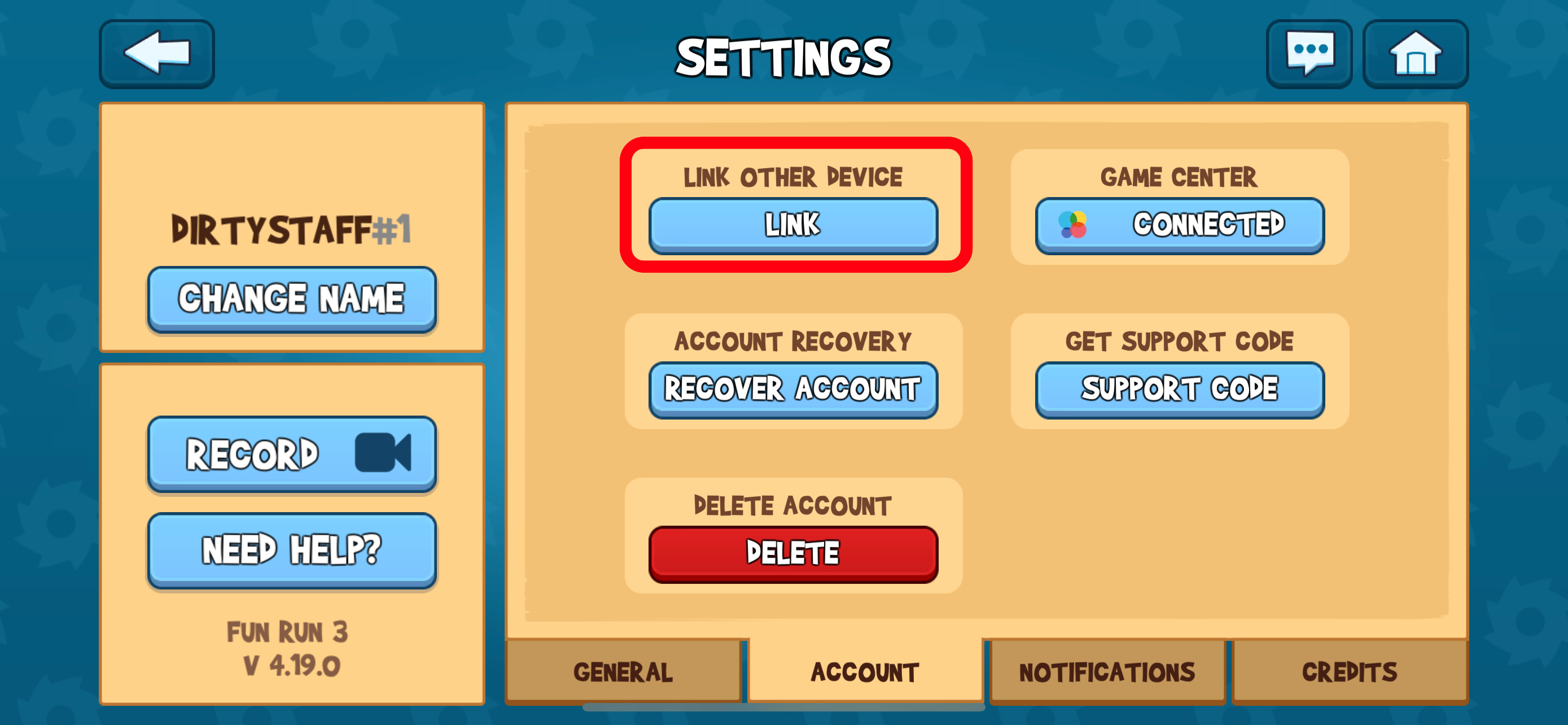 If you have lost access to your original account by accident, please contact us by following the steps in the Account Recovery section.