What is Cups game mode?
Cups is a new competitive mode. There are 3 different Cups you can join: Bronze, Silver, or Gold. Each Cup requires you to play a different set amount of races and offers unique rewards.

Once you join a Cup you are placed into a division of 50 players within your chosen Cup and have until the end of the season to play your races. You will gain Cup rating for playing Cup races and rank against the other players in your division.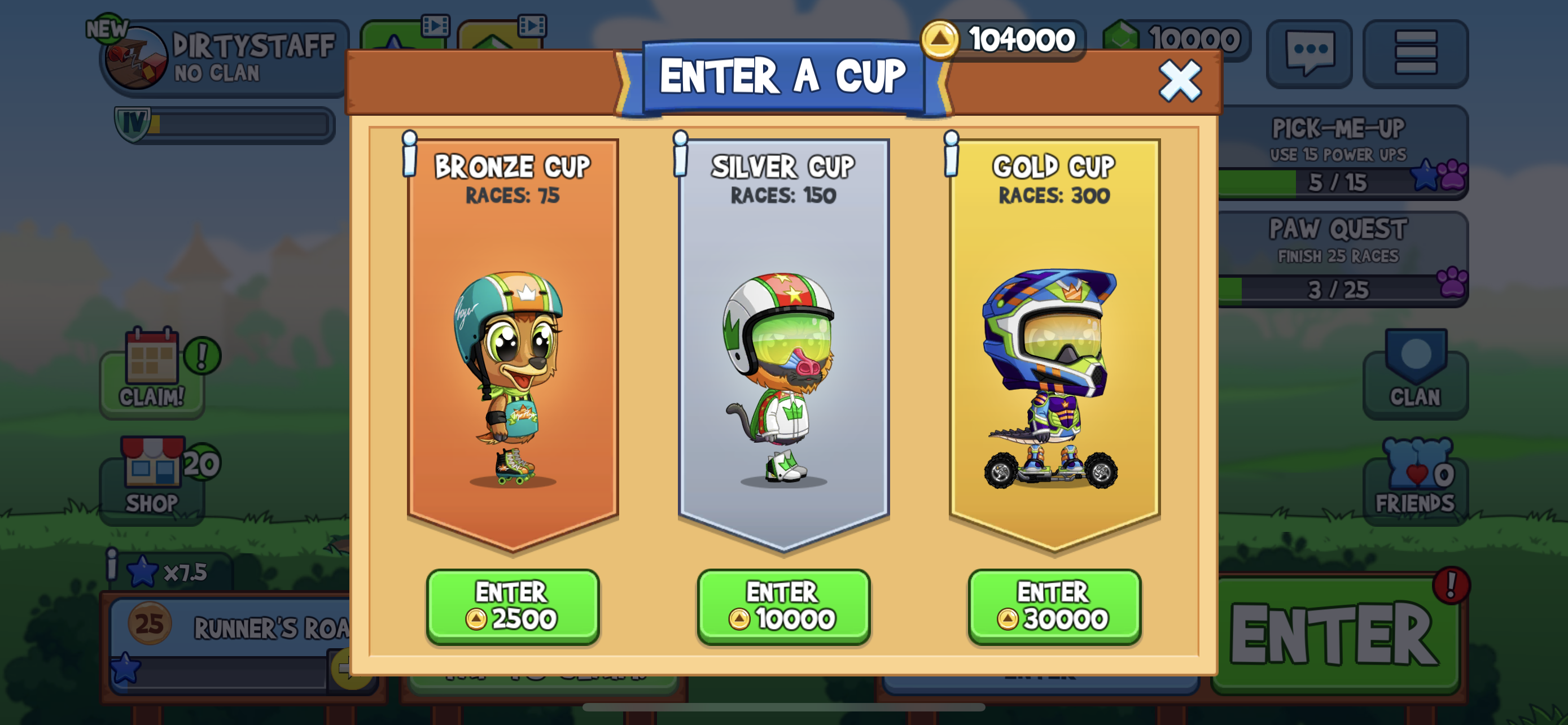 You can only join one Cup at a time.
If you exit your Cup division after joining, your progress this Cups season will be reset and you will need to pay the entrance fee again if you wish to continue playing in Cup mode.
Cup Duration
One Cup season lasts for 7 days. At the end of the season, you will be rewarded based on your position in your Cup division's leader board.

What are Cup Crowns?
Crowns are a currency that can be used to buy exclusive Cup rewards. Earn Crown currency by competing in the Cups mode. All players participating in Cups will be rewarded Crowns based on their leader board ranking within their Cups division.

You spend Cup Crowns in the Rewards section of the Cups. You can find it by clicking on Leaderboards, then selecting Cup. You will find the rewards button next to your amount of Cup Crowns.